Marsupy Gaming Club CSGO 1v1 Cup Editia 2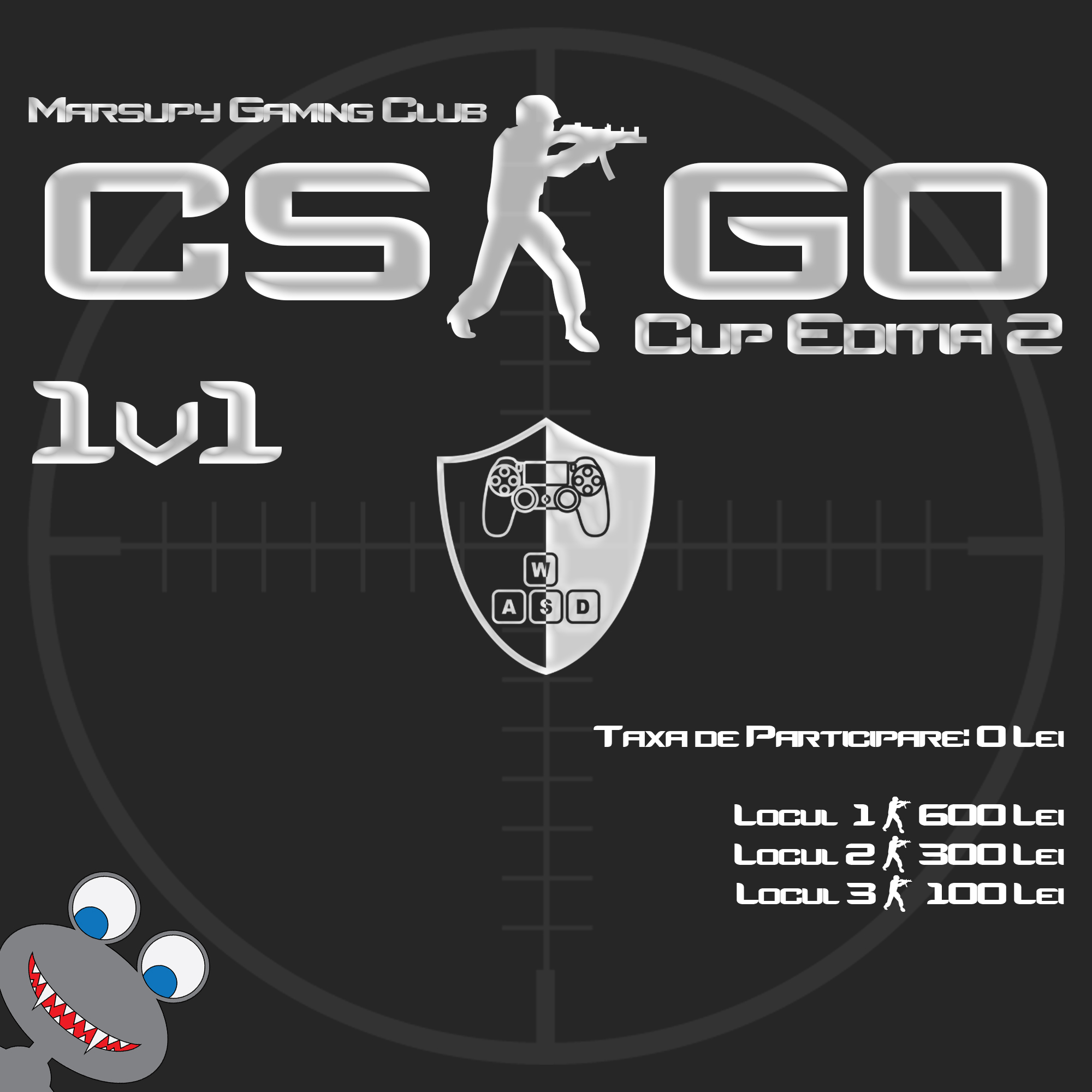 Dorim sa va anuntam a doua editie a competitiei Marsupy Gaming Club CSGO 1v1 Cup. Turneul este 1v1, Single Tournament. Calificarea se va juca online si va incepe Sambata, 26 Septembrie iar finala se va juca la Marsupy Gaming Club, Duminica, 4 Octombrie.
Etapa de calificare se va juca online, Best of 1.
Sferturile, semifinalele, si finalele se vor juca pe lan la MGC, Best of 3.
Fond de premiere: 1000ron (Locul I - 600 ron, Locul II - 300 ron, Locul III - 100 ron)
Taxa inscriere: 0ron
Bracket-uri: Faceit.com Marsupy Gaming Club CSGO 1v1 Cup Editia 2
Regulament: https://marsupygamingclub.ro/mgccsgo1v1cupe2.pdf
FOARTE IMPORTANT: pe durata fiecărui joc, va rugăm să faceți o înregistrare (cu comanda /record "numemeci" în consola; EX: record MichaelJordan69vsCristianoRonaldo7), astfel ca în cazul unei contestații, sa aveți dovada ca nu ați jucat cu coduri. Dacă nu aveți video cu meciul salvat sa îl puneți la dispoziția adminilor dacă adversarul face contestație, se va considera meci pierdut.
Pentru orice intrebari, ne puteti scrie pe Discord.
Canal Discord: https://discord.gg/fQqHCYp
---
Newsletter
---
Aboneaza-te la Newsletter-ul nostru pentru a afla primul cand organizam competitii noi sau oricand avem alte informatii importante de comunicat
---