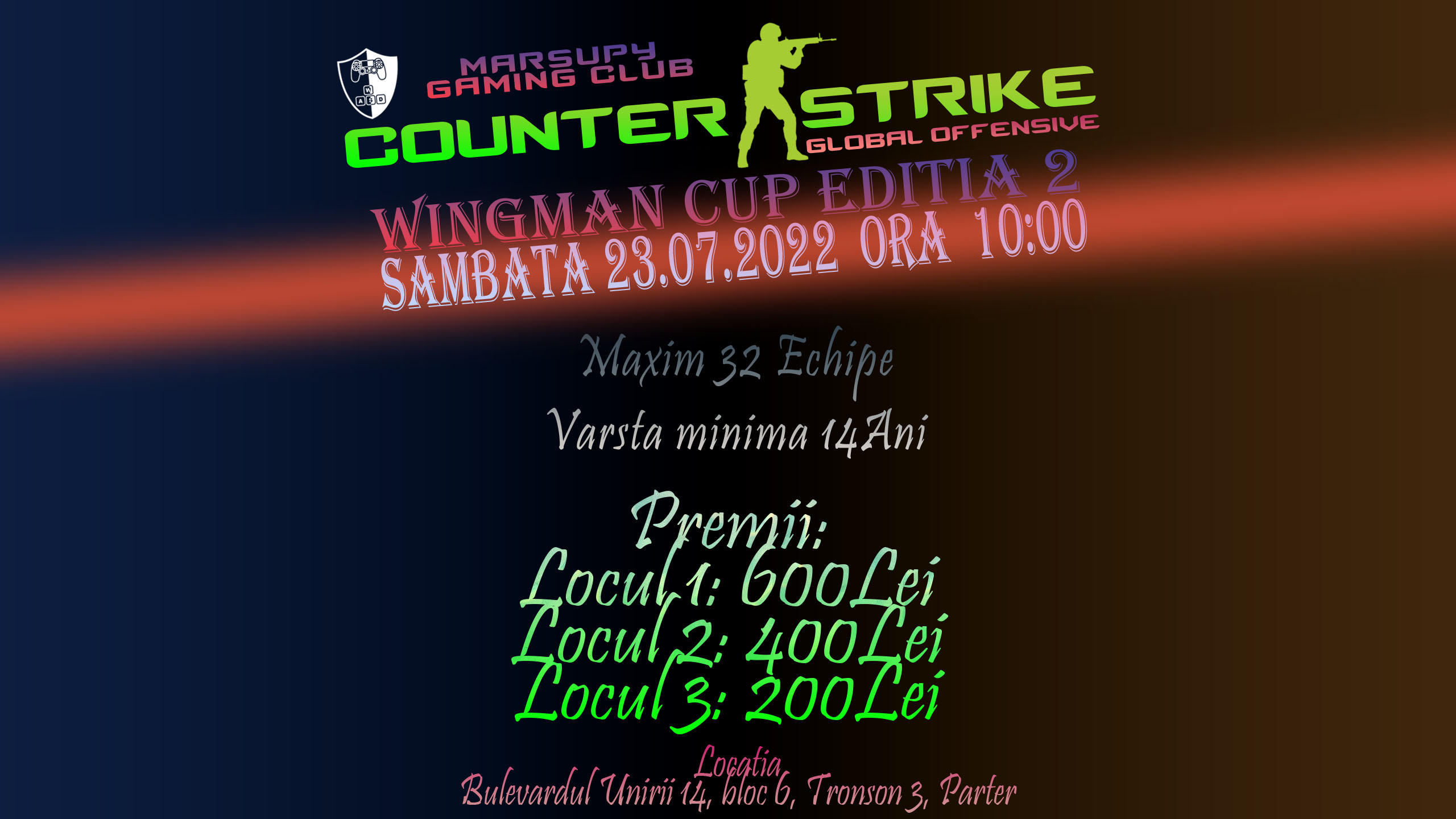 MGC CSGO Wingman Cup E2
July 9, 2022
MGC CSGO 5v5 Cup E1
lei250,00
Out of stock
Description
Dorim sa anuntam a prima editie a competitiei Marsupy Gaming Club CSGO 5v5 Cup.
Mod Joc: Competitiv 5v5.
Mod Turneu: Single Elimination
Playoff: Best of 1
Finala: Best of 3
Hartile jucate se vor vota pe Faceit.
Bracket-uri FACEIT: to be updated
Taxa participare echipa: 250ron
Premiile variaza in functie de numarul echipelor inscrise (mai multe detalii in regulament).
Regulament: click aici
Taxa de participare se poate achita la receptia clubului nostru sau pe site-ul nostru. Termenul limita de inscriere este 23 Iunie. Dupa plata va fi efectuata, in maxim 24h veti primi invitatia pe email, in baza careia va veti putea inregistra in turneu.
Related products
Cu mare entuziasm si nostalgie, dorim sa anuntam a 3-a editie MGC Fortnite Solo Cup, organizata de clubul nostru in parteneriat cu AQIRYS. Competitia va incepe […]

lei

40,00

Dorim sa anuntam a doua editie a competitiei Marsupy Gaming Club CSGO WingMan Cup. STRUCTURA: Mod Joc: WingMan 2v2. Numărul maxim de echipe este 32, iar […]

lei

70,00